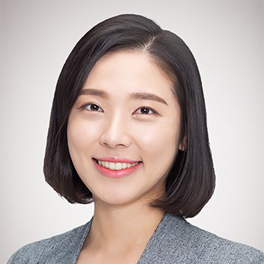 Jeong-woo Jang
Assistant Professor
N4, Rm.1410

82-42-350-4635
Degree

Michigan State University, Ph.D. in Communication


Seoul National University, M.A. in Communication


Seoul National University, B.S. in Communication



Research field
Teaching

Introduction to Mass Communication


Special Topics in Communication(Science, Technology, and Communication)


Human Communication and the Internet



Major Career

Visiting Professor, School of Humanities & Social Sciences, KAIST



Major external activities and awards

National Communication Association, Top Paper Award (2012, 2014)


Excellence in Teaching Award, KAIST (2020)



Representative Research Performance

Jang, J.-W., Lee, E.-J., & Shin, S. Y. (2019). What debunking of misinformation does and doesn't. Cyberpsychology, Behavior, and Social Networking, 22, 423-427.


Jang, J.-W., & Walther, J. B. (2019). Self-categorization of users' comments and ingroup influence: The moderating role of context-dependent ingroup identification. Cyberpsychology: Journal of Psychological Research on Cyberspace.


Jang, J.-W. (2021). Proximate or primary source? How multiple layers of news sources on social media predict news influence. Social Science Computer Review.