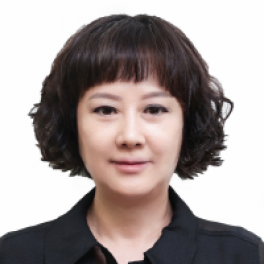 N4, 1421호

042-350-4640
학위

THE UNIVERSITY OF TEXAS AT AUSTIN, Ph.D., 2001
Foreign Language Education specializing in Applied Linguistics


FLORIDA INTERNATIONAL UNIVERSITY, M.S., 1992
Teaching English to Speakers of Other Languages (TESOL)


EWHA WOMANS UNIVERSITY, B.A., 1987
Major: English Language and Literature
Minor: Journalism and Broadcasting

연구분야

Language Policy (언어정책) , Integrated Content and Language (전공-영어 통합교육)

담당 교과목

영어의 구조와 문법


Advanced English Reading

주요경력

Associate Professor & Associate Dean, Center for International Affairs, Information and Communications University (2003-2009)


Assistant Professor & Director, International Programs, Sullivan County Community College (2001-2003)


Instructor, Kendall Campus, Miami-Dade College (1994-1997)

주요 대외활동 및 수상경력
대표 연구실적

Kim, E. G., Park, S., & Baldwin, M. (2020). Toward Successful Implementation of Introductory Integrated Content and Language Classes for EFL Science and Engineering Students. TESOL Quarterly. https://doi.org/10.1002/tesq.594


Kim, E. G. (2017). English-medium instruction in Korean higher education: Challenges and future directions. In A. Kirkpatrick (Ed.), English medium instruction in higher education in Asia-Pacific: From policy to pedagogy. Dordrecht: Springer.


Kim, E. G. (2011). English educational policies of the U.S. Army Military Government in Korea from 1945 to 1948 and their effects on the development of English language teaching in Korea. Language Policy, 10(3), 193-220.